Every sexual experience has a vibe… For you, it might always be the gentle, sweet love making. For someone else, it could be always that crazy, bodies flipping  & rough sex that's their  normal.
Well, whatever your vibe is & in whatever way you like to do it, we have brought together all your bedroom essentials in one place & in one buy.
I'm talking about the MYSP pleasure buffet, This buffet sets you & your partner up for a steamy sexual experience. It is packed with sexy products & pharmaceutical medications to make sex a satisfying experience and to unlock new levels of bedroom play.
So what's this buffet and how does it work?
There's a list of over 20 items, your buffet will be made up of 5 items selected by you from this list at a discounted price of 35,000NGN only to match your bedroom needs and how you'd like your sex session to play out.
Items In Pleasure Buffet For February:
1. Spanish gold fly – 1 Sachet
Spanish gold fly is an aphrodisiac, it tantalizes your body & boosts your sexual desire making you all ready & horny for your partner & greatly increases the chances of having an explosive climax. It has a good effect on both male & females. This works better when used with energy drinks.
2. Rafiu cock ring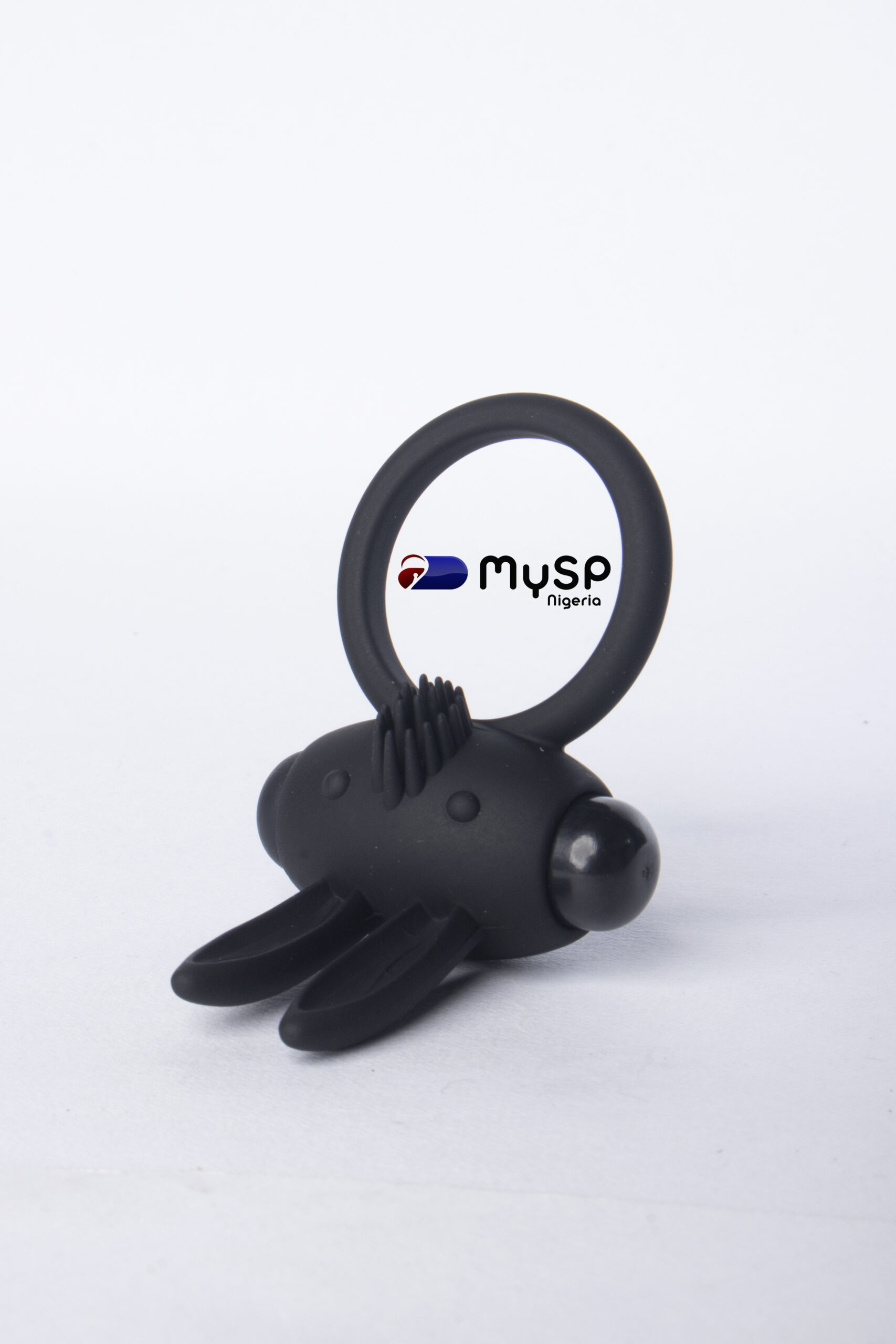 This toy is worn around the penis for a long lasting erection & to delay quick release. The rabbit ears on the ring stimulates the clitoris while thrusting, making it easy for your woman to reach orgasm & it inspires couples to reach ultimate pleasure. It can be worn when receiving a blow job or hand job to intensify the pleasure & stimulation.

3. Dooz delay spray with Vitamin E
Dooz delay spray temporarily desensitizes the penis when sprayed to the head and works within 5 minutes of being sprayed. Once used you can have sex for up to 10 times longer than your regular duration.
It gives you the ability to keep going longer and satisfy your lucky lady, giving her multiple orgasms.
4. Massage oil – 1 bottle
Massages are great for relieving tension, helping you recover, reduces symptoms of stress & boosts blood flow. Bring this massage oil to the mix to give your partner a sleek & good massage, what's better is a good massage time can lead to passionate love making.
5. Miracle wand
Delivers powerful & intense vibrations to the erogenous spot(primarily- nipples and clitoris). Can be used for solo play or during love making. Can also be used as a massager.
6. Moist lubricant 
This is a water based lube that enhances pleasure and reduces friction making the genitals all wet & slippery during sex. It has been developed to mimic natural body fluids so it acts as a moisturizer for vaginal dryness. Also, if anal play is on the agenda, these lube is a must.
7. Bullet Vibrator
Stimulate your partner's pleasure spots with this toy. It is perfect for clitoral, nipple & testicle stimulation during foreplay & sex. Strong vibrations on the tip of the vibrator is the perfect spice you need for a toe curling & body shaking orgasm.
8. Thigh/ankle cuffs

This allows you to spread your legs wider for better access for penetration! Comes with a soft leg straps that is smooth and comfortable to the legs. Neither you, nor you partner will have to hold those legs up and is perfect for BDSM play.

9. Viagra
Enhances a man's erection and delay his ejaculation simultaneously till his partner is satisfied. Direction of use: Viagra should be taken on a when required basis approximately one hour before any proposed sexual activity.



10. Warm touch lubricant
This is a powerful lubricant for clitoral orgasms, creates a gentle warming sensation on contact with the clits & triggers the much needed wetness which makes every stroke/penis thrust extra satisfying.
11. Bedroom command card 

Bedroom Commands is a double deck card game of commands. One deck is for the Dirty Daddy and the other is for the Sexy Bitch. Whenever either of you feels like taking charge of your love life, select a card to reveal an action for the evening.
12. Embagra forte
Embagra is designed to enhance a man's erection and delay his ejaculation simultaneously till his partner is satisfied, there are two packs in an order & four tablets in a pack . Direction Of Use: One tablet is to be taken after food, one hour before intercourse.
13. Kamasutra dice
Let this dice rekindle the spark in your relationship & make your love making session more exciting for you & your partner. The dice shows you really great sex positions you should try & the cool thing about this dice is it glows in the dark.
14. Postinor 2
An emergency contraceptive that is effective when used within 72 hours of unprotected sex. After an amazing genitals meet & greet session, a morning after pill puts your mind to rest on issues about unwanted pregnancies.
15. Squirrel vibrator

A hot suction vibrator in the shape of a Squirrel. And yes, his hands are up to his mouth to seem like he's SCREAMING and ready for action. Focus on the clits, nipple or any body part for a steamy action.
Lastly, we(MyspNigeria) reshuffles the list of items monthly so you can be rest assured that every month will have a different flavor for pleasure. Send us message on Whatsapp to order or for more details.
Now, the cherry on top is every buffet comes with a free gift item.