A lady talks about having unprotected sex with her crush that led to a threatening STD
Around March this year, I slid into  the DMs of my crush. My innocent 'hi dear' led to a flirty response as though he has been waiting for me to slide into the dm. We got chatting, formed a good bond over time & so did the sexual tension between us.

2 weeks into chatting, we planned our date. The date was great, he's a very handsome guy with really good vibe & the chemistry undeniable. Afterwards he ended up at my place as we just couldn't keep our hands off each other.
We ended up having sex and I made the mistake of not using a condom. A month later, a friend of mine booked for STD testing @ myspnigeria as she found out her boyfriend was cheating on her, I decided to do it with her for moral support.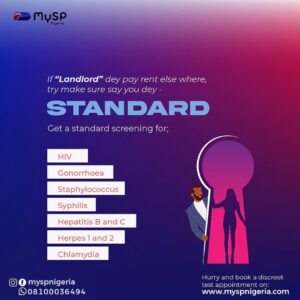 Few days later the results were sent to our email accounts. She read her results & gave out a sigh of relief, when I read mine, I was in tears as I was positive for gonorrhoea. Good riddance, I showed no symptoms, I was perfectly fine.
I chatted with the pharmacist at myspnigeria and I was prescribed with medications to help treat my infections. I blocked my crush from all social media platforms, I just didn't know how to confront him about it & I didn't want him lying or playing the victim card with me.