Pegging is simply strap on sex. This involves a partner (usually a lady) wearing a strap on harness and dildo, while the other (usually a man) receives the penetration.
The anus contains a treasure of many nerve endings for pleasure. Irrespective of your gender, everyone can enjoy pegging because we all have a butt.
Why You Should Try Pegging?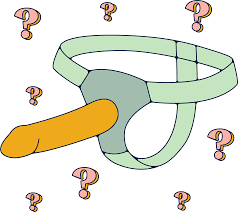 Duh! the main reason is to be pleasured: the prostrate also known as the male G-spot is a highly erogenous zone. It can be stimulated through the anus, thus supplying the receiver with intense mind blowing orgasm. More so, the person involved in the pegging who has a clitoris can be stimulated as well through humping.
Power play: it helps to change dynamics. If the woman is the one always been pegged (with a penis or using a harness and dildo) now, the man can get penetrated and enjoy wild stimulation of the butt.
A perfect option for those who do not want to use their penis in someone's butt
How to Peg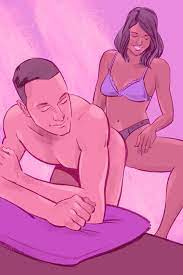 You will be needing a strap on harness, and well sized dildo made from medical grade silicone
Start slowly: if this is your first time, start with the finger, anal plugs, before trying a dildo.
Be relaxed: try a warm shower and fore plays before the main deal. This helps to prevent injuries.
Lube up always: the butt is extremely dry and so lubes are important to prevent tears. You can never go wrong with too much lube.

Other Important Information
Try different positions
Use the bathroom when necessary
Condoms over the dildo will enable you clean up easily
Ensure to sanitize your dildo properly
Communication is key during pegging
Lastly, have fun! have fun! have fun!
Click here to buy your strap on dildo