Pleasure buffet is the buffet you need to up your sex life and game in the other room. This buffet is sure to make your relationship stronger, make your lover truly in tune with your body and give the both of you a sexual vibe that is in sync.
We are talking about your very own sex kit that will be will be put together by you. How this works is; we(MyspNigeria) have put together over 15 products where you'd have to select 5 of these products so we can curate your own buffet for a very discounted price of 35,000NG.
Nobody know your fantasies like you do and it is you who truly knows how you want your bedroom vibe to be. So, we're giving you that opportunity to set that tone and mood by picking the items you'll be needing.
Isn't this just amazing? You will pick what you & bae need for sexy time and enhanced pleasure for a very discounted price of just 35,000.
Now let's see the list of products you are to select from:
1. Spanish gold fly – 1 sachet 
Spanish gold fly is an aphrodisiac, it tantalizes your body & boosts your sexual desire making you all ready & horny for your partner & greatly increases the chances of having an explosive climax. It has a good effect on both male & females. This works better when used with energy drinks.
2. Rafiu cock ring
This is worn at the base of the penis to give you a full and thick erection,  maximize time duration of your erection, delay quick release of semen and even plays with your lady's girly bits (clitoris & vulva) during thrusting making her achieve the big O with ease.
3. Samsu – 1 bottle 
The Samsu delay oil, this oil is a legendary oil that helps to reduce sensitivity on the penis helping to delay quick release & gives your joystick the stamina it needs.
4. Massage oil
This oil makes massage sessions slippery & easy to carry out helping to relieve tensions in the body, muscle cramps & can even lead to some fun time in the sheets.
5. G spot stimulator
Designed with a spiral wand that aims to stimulate the insides of the vagina and targets a woman's G-spot, it also has rabbit ears that teases the clitoris with every trust giving her a beautiful blended sensation and this combination is sure to bring her to an unexpected surprise.
6. Moist lubricant – 1 pack
This product is a must have, whether you are enjoying solo play or you're doing it with  your lover, wetter is always better.
7. Bullet vibrator
Stimulate your partner's pleasure spots with this toy. It is perfect for clitoral, nipple & testicle stimulation during foreplay & sex. Strong vibrations on the tip of the vibrator is the perfect spice you need for a toe curling & body shaking orgasm.
8. Thigh sling
This allows you to stay in those perfect positions for the best angles of penetration! The soft neck and leg rests provide comfortable cushions as you recline, while the tethers use your own body weight to keep those thighs high and mighty. Neither you, nor you partner will have to hold those legs up with your hands anymore, leaving them free to roam to other body parts.
9. Hand cuff
Brings in the spice of restraint, opening partners to new experiences & great for beginners when trying kink play.
10. Warm touch lubricant – 1 pack
This is a powerful lubricant for clitoral orgasms, creates a gentle warming sensation on contact with the clits & triggers the much needed wetness which makes every stroke/penis thrust extra satisfying.
11. Penis enlargement oil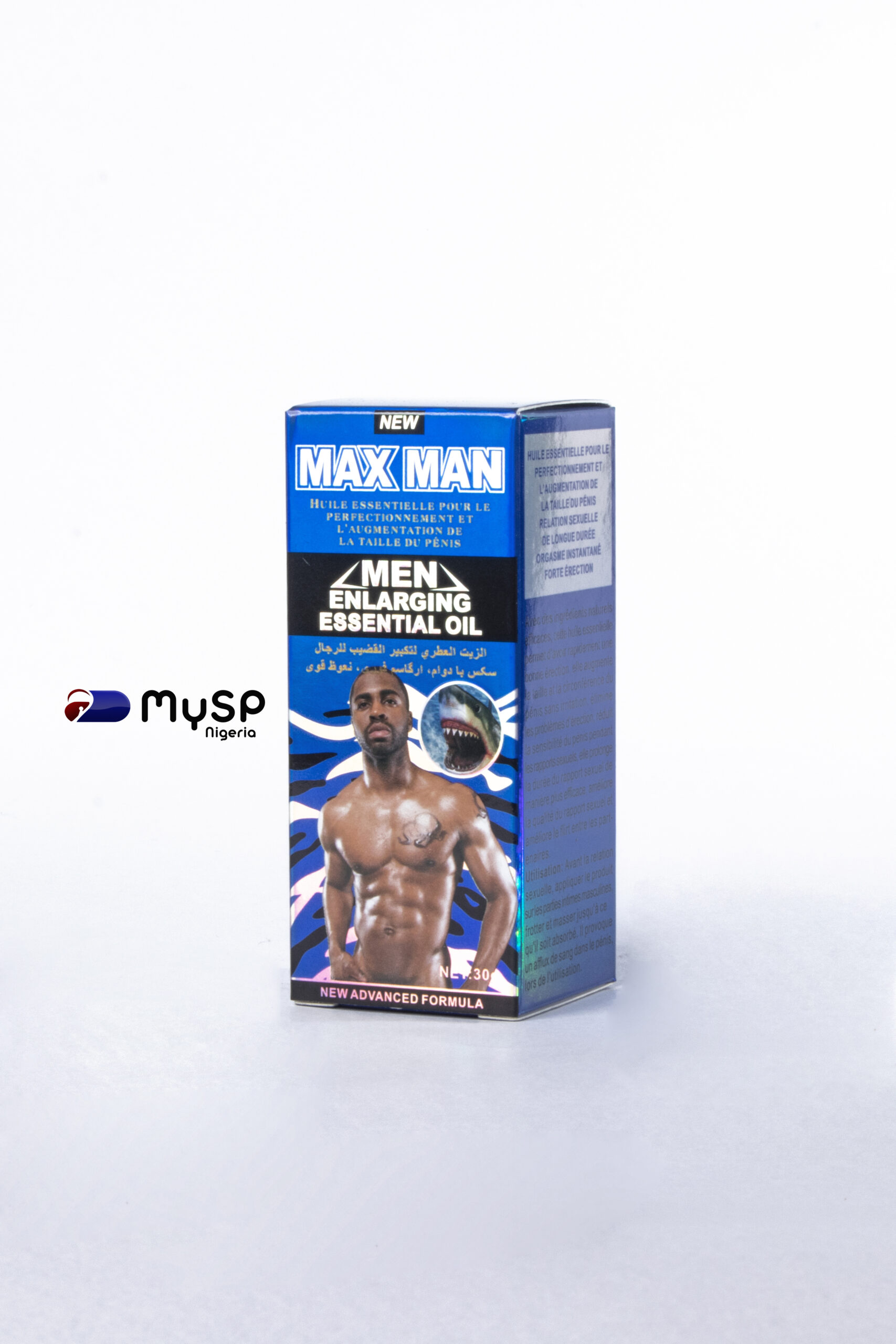 This contains a blend of oil based herbal extracts that promotes blood circulation, increases thickening of the penis, improve sex, increase libido and enhance sexual performance of men to meet women's desire.
12. Drinking dice 
13. Kamasutra dice
Running out of sexual positions in the bedroom will never be an issue with this amazing dice that glows in the dark.
14. Postinor 2
An emergency contraceptive that is effective when used within 72 hours of unprotected sex. After an amazing genitals meet & greet session, a morning after pill puts your mind to rest on issues about unwanted pregnancies.
15. Thrusting rabbit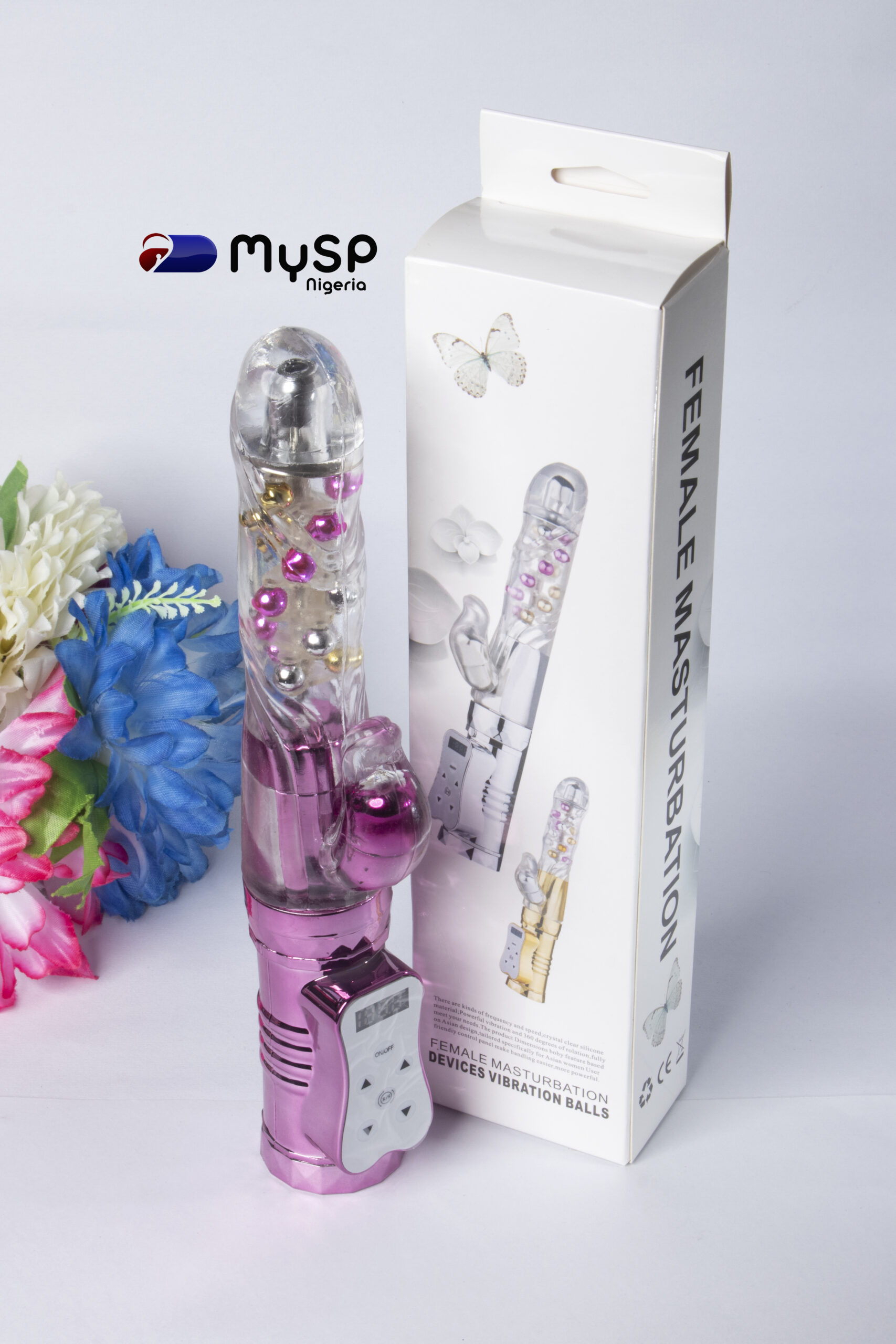 Designed with a thrusting vibrator for deep stimulation and it is shape d to target a woman's G-spot. It also has a smooth clitoral stimulator that stimulates the clitoris as thrusting is happening.
Lastly, we(MyspNigeria) reshuffles the list of items monthly so you can be rest assured that every month will have a different flavor for pleasure. Send us message on Whatsapp to order or  for more details.